National Ice Cream Day is Real!
I'm not sure how, but I honestly didn't even know this day existed until this year. My family could live off of ice cream. You can guarantee we will be out hunting for all the ice cream deals in the area. This might be our new must celebrate holiday.
Be sure to check out these stores for deals:
Mc Donald's
Wendy's
Dippin' Dots
A&W
Coldstone Creamery
Baskin-Robbins
Denny's
Let's not forget about those four-legged ice cream lovers. PetSmart has them covered. Yes, they are offering a treat for National Ice Cream day as well.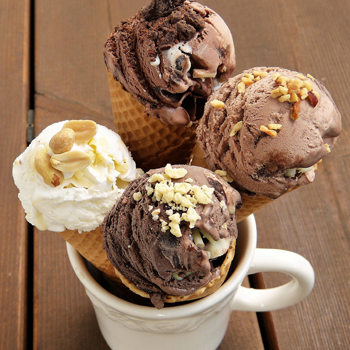 If you can't take your family out for ice cream, you don't have to miss out. Make it fun and celebrate by making your own ice cream. If you're like me, you've seen several "make it at home" ice cream recipes from Facebook and Pinterest. Believe it or not they're actually pretty good, and yes, they are easy to make. The best part is most of them are healthier than what you'll find in stores. Who doesn't love that?
One of my favorite, easiest ice cream at home recipes is this 5 min healthy frozen yogurt. OK, yes it's yogurt but just a yummy as ice cream. It really only takes 5 min! Kids love it and parents will love the healthy ingredients.
Check out Pinterest for hundreds of homemade ice cream recipes. Here are a few I'm dying to try: Homemade Coffee ice cream, Mason Jar ice cream, and Ben & Jerry's copycat Cherry Garcia. Cherry Garcia is probably one of Ben & Jerry's most popular flavors, so I'm definitely curious to try this one out and see how it compares.
Let's not leave out an ice cream classic: the coke float. Mmmmm. I prefer mine with Dr. Pepper but coke floats are yummy with almost any soda you choose. A scoop of Blue Bell Homemade Vanilla (I'm so glad its back on the shelves in time for National ice cream Day) covered in your choice of coke will make any summer day that much better.
However you celebrate National Ice Cream Day 2017 enjoy it to the fullest, with a cherry on top.