Discover the Advantages of Hiring a Real Estate Agent in Flower Mound, Texas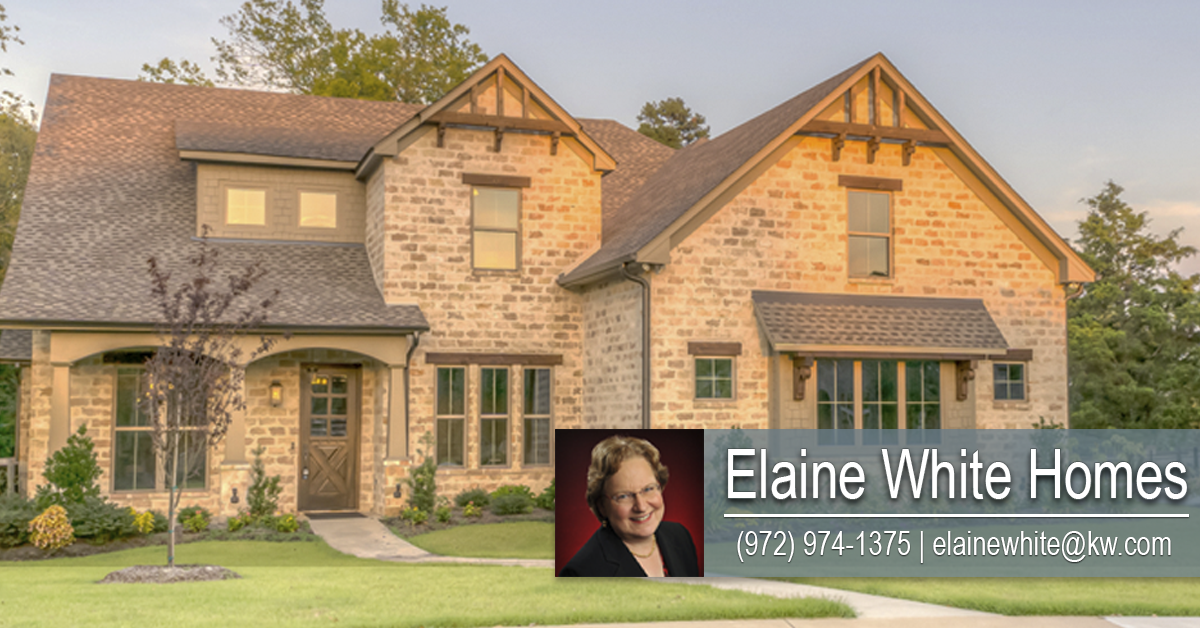 These days, it's possible to sell a home without hiring a real estate agent. However, it's not usually the smartest strategy. There are still a lot of excellent reasons to hire a real estate agent and we'd like to share some of the most important. We also want to share a bit of information about the real estate market in Flower Mound, Texas.
Once you've learned why hiring an experienced Flower Mound real estate agent is the key to selling your home quickly, for a great price, as well as what houses are commanding on the real estate market in the family-friendly city of Flower Mound, you'll be ready to move forward and hire the right real estate agent. You will need a successful, experienced and hard-working real estate agent at your side. It's the secret of getting the best price for your residential listing.
Real estate agents spend their days acting as middlemen (and women, of course!) between sellers and buyers. An excellent real estate agent will take so much pressure off of your shoulders. For example, they will take calls from people who are interested in viewing your home or making offers. The real estate agent will handle the communications with prospective buyers and set up viewing times.
Real Estate Pros are Great Negotiators
A real estate agent is also the best person to have by your side when it's time to negotiate. Typically, the relationship between a seller and a buyer is somewhat adversarial. The seller wants the most money and the buyer wants to pay the lowest possible amount. A real estate agent brings diplomacy to this relationship, while always acting in the best interest of the client (in this case, a home seller).
Your real estate agent will be there to keep things pleasant and moving forward. They will add professionalism to the negotiation. If you want to sell, you'll find that having a dedicated and driven real estate agent working for you gives you a real advantage. An experienced Realtor will protect your interests without deterring prospective buyers, who surely want to haggle a bit.
Slick negotiation which ends in a closed deal requires experience, tact and knowledge…a terrific real estate agent will know how to get the job done!
Also, this type of real estate pro is going to be able to help you with contracts and closing details. These contracts can be quite complex. It's important to have a real estate agent around to ensure that any contract you sign is beneficial to you and is in the best interest of you and your family. There are so many elements to consider, from financing to conditions of sale and beyond. As a seller, you need to know that a contract is good for you. Also, you need some legal protection if a deal falls through, or there are any last minute issues with your buyer.
A real estate agent has looked at so many contracts and will be able to recommend changes or let you know if a contract is great just as it is.
Real Estate Agents Must Follow the Law
Did you know that real estate agents are bound by their licenses to act in the best interests of their clients and be honest with their clients? There are common laws that dictate how a real estate agent needs to behave within the context of a client-real estate agent relationship. Your real estate agent is always going to consider their reputation and act accordingly. You're best bet is to choose a real estate agent who is experienced in your market. If they've been working in your area for a considerable amount of time, it's because they understand the market, and have a solid reputation among their clients.
In this line of work, repeat business and referrals are really important. With this in mind, finding a stellar real estate agent who is renowned for offering professional and ethical service in Flower Mound will be a great way to access an honest guide and ally who will give you impressive service, while also being a superb sounding board. An excellent real estate agent will always do what is best for you! What's best for the client is best for the real estate agent, too.
A real estate agent is working for a commission and this is a good thing because it gives the real estate agent the drive to sell a home as quickly as possible (and for the highest price). When one sale is concluded, the real estate agent may move onto the next deal and keep increasing his or her earnings. When a home doesn't sell, a real estate agent isn't happy! So, your agent will have as much drive to close a deal as you do, or close to it! This kind of drive is important. The real estate agent will move mountains to gather prospective buyers, showcase the value and beauty of the home and negotiate a deal that his or her clients is happy with.
Use this motivation to get your home sold!
Making the decision to sell without a real estate agent may be done with a mind to saving money. However, it's not always so cost-effective in the end. You'll need to spend money, time and energy in order to sell your own home. Also, you may have trouble connecting with prospective buyers. Conversely, a real estate agent will be linked to a host of prospective buyers. If you don't have this big network of buyers at your disposal, and you probably don't, hiring a real estate agent will definitely facilitate the quick sale of your home for a good price. This perk alone is often worth the price of hiring a real estate agent, who takes a commission when a home is sold. The commission may seem like an expense worth avoiding, but can you afford for your home to sit unsold for months on end?
Without a real estate agent, you may have to deal with a lot of pitfalls and/or negative consequences. For example, you may not stage your home properly, list it for sale through the right channels or get a good contract from a buyer. A deal may fall through and leave you with no legal recourse, such as getting a deposit back. So many things can go wrong. This is why we think that you should hire a great real estate agent today!
Remember that, at any given moment, there are hundreds of Flower Mound houses for sale. Buyers have so many choices. A real estate agent will know how to make your home stand out from the competition. They will also be able to provide helpful advice about how to price your home. Without this advice, you may price too low or too high. Buyers are wary of homes that aren't priced at amounts that the market will bear.
When selling, you need to send a message of competence and professionalism. It's one of the best ways to attract buyers. A real estate agent will make sure your home and listing send a positive message.
Flower Mound Real Estate Market Information
Flower Mound is a great place to live. It's an incorporated town, which is situated in Tarrant and Denton counties. Flower Mound is northwest of bustling Dallas and northeast of former cowboy trading post, Forth Worth. Flower Mound was named for its big mound (twelve and half acres), which is found right in the middle of the town – it's a great place to get family photos in spring when everything's in bloom.
Flower Mound is definitely considered one of the best suburbs of Dallas.
At present, the average cost of a home in Flower Mound, Texas is $500,000. This equates to one hundred and fifty-five dollars per square foot. Another important fact is that Flower Mound is home to some great schools, from elementary schools to middle schools to high schools to private and charter schools. Examples of highly-rated schools in the town include Bluebonnet Elementary School, College St. Elementary School and Flower Mound 9th Grade Center. Many of the schools, such as Donald Elementary are seeking additional accreditation in early education specializations such as STEM curriculum. Flower Mound is also one of the most family-friendly areas in North Texas, with plenty of family activities, such as splash parks, a number of parks, and access to great seasonal activities like pumpkin patches.
Call Elaine White, Realtor® Today!
Elaine White is a proud Texan (by way of Southern California) and a real people person! She's also an experienced Flower Mound real estate agent with plenty of real estate acumen to share with her valued clients. Elaine gained relevant experience during years of negotiating complicated contracts. She also honed her business skills by performing analyses of strategic markets.
Elaine worked in the biomedical niche before becoming involved in the Flower Mound residential real estate business. Her solid foundation of advanced business skills has allowed her to achieve plenty of success in the competitive world of North Texas real estate. Elaine loves what she does and her clients love her, too!
This MBA grad has put down roots in Flower Mound to be closer to family and friends. Now, Elaine works at Keller Williams on a full-time basis, helping clients from all walks of life to buy and sell homes. Whether they want to buy or sell starter homes or dream homes, or anything in between, she's got their back!
She uses her Flower Mound real estate experience to help them every step of the way.
If you want personal service that is affordable and tailored to your precise requirements, we definitely encourage you to connect with Elaine White today. She's warm, friendly and caring and she knows the Flower Mound real estate business inside and out. Choose her if you want to sell your home in Tarrant, Denton, Collin or Dallas counties.