You Need an Experienced Flower Mound Real Estate Agent – Elaine White, Realtor®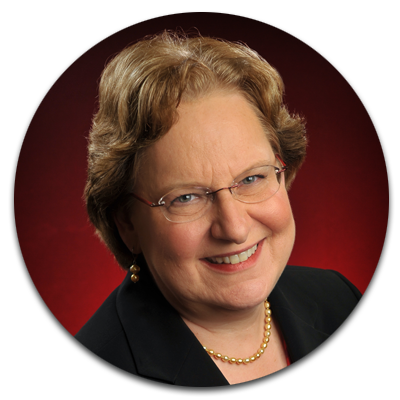 If you're looking at
selling a home in Flower Mound or Denton County
, (or anywhere in Dallas/Fort Worth for that matter) without an experienced real estate agent then you're probably having a hard time.
And it's not difficult to understand why.
Right now, there are literally thousands of homes for sale all around North Texas, and if you're a private homeowner going the sales route on your own, then you'll pretty much have your work cut out for you.
You see there's more to selling your home than planting a sign on your front lawn or advertising in your local paper, on
Facebook
, or even Craigslist.
A lot more.
To get a good sale at the right price, you need to
know the markets
. You need to know the ins and outs of the real estate business like you know the back of your hand.
Plus, you need the experience and knowledge that comes from years of helping people buy, sell and rent their properties.
In other words, you need an
expert Realtor
who has significant experience selling homes in the Dallas/Fort Worth area, and an experienced Flower Mound real estate agent.
5 Reasons Why it Makes Sense to Sell Your Home Through a Realtor
Licensed Realtors are motivated professionals

With their years of specialized training and work experience, professional Realtors can guarantee you access to the right advertising resources and up-to-date market information.

They'll also boost your chances of getting the price you're asking for. And seriously, no one in their right mind would neglect to hire a lawyer to represent him or herself in a court of law, so why would you want to sell your home without the guidance and advice of a professional Realtor?



Realtors are expert negotiators

Getting the right price for your home can be a harrowing experience, especially with the amount of emotional attachment involved. A Realtor will keep a cool head at all times and ensure they get you the best deal on your home.

You might also find that buyers can be extremely skeptical of private sellers. Quite often it can look like you have something to hide, and this can make the selling process even more arduous.



Realtors love paperwork (maybe not love, but they're really good at it)

Selling your house involves a bucket load of bureaucratic red tape, regulations, rules and of course, paperwork. A trained Realtor knows how to navigate all aspects of the sale.

Realtors make sure every T is crossed and the I's have dots, accurately and on time. Working your way through a mountain of legal documents and formalities may seem to you to be a mammoth task, but for a Realtor, it's all just part of the daily routine.



Realtors get the price right

An important part of the Realtor's job is to give you an accurate and honest assessment of the value of your property. In fact, their professional reputations are at stake if they fail to do so.

But at the same time, they'll also be able to quote you the highest price the market is willing to pay at any given time. Realtors have access to huge amounts of data that a private seller just cannot access. Additionally, they are skilled at steering potential buyers towards a successful sales result.



Realtors are savvy marketers

A good Realtor will know the local property markets inside and out. Very often they will have cultivated relationships with former clients and other agents to help you show off your home in the best possible light. Professional Realtors can ensure your open viewings are filled with potential buyers because they will have advertised your home in all the right places. Experienced agents will have an extensive network of specialists to ensure your home-selling process goes as smoothly and quickly as possible.

These are just a few of the benefits that come from working with a good Realtor. You can rely on them to get you the best price in the shortest time: they'll always be quick to help with any support and advice you might need along the way.
And of course, if you're selling your home you're going to
need a new one
. And who better to help you relocate than someone you already know and trust? A good Realtor will have a list of happy clients who will gladly provide a referral. A great way to find a Realtor you can trust is to read online reviews and
client testimonials
.
But wait, there's more!A good Realtor will do so much more than paperwork.
An experienced real estate agent will be a resource to help ensure that your home is primed and ready for listing.
In today's market
it's incredibly important that every aspect of your home is
ready for buyers
, and an experienced Realtor will have the necessary knowledge to set up sellers for success.
Your Realtor will be able to help you with aspects of selling a home you may not have considered, such as:
The Right Way to Stage Your Home
How to stage your home
for sale is a question only an experienced Realtor can answer. They are experts at highlighting your home's strengths, playing down its weakness and presenting the entire property in the most favorable light.
Here's a quick rundown of the
9 most important home selling tips
that can increase the appeal of your home and make it more attractive for potential buyers:
Declutter your entire home

Getting rid of clutter is the first and most important thing you can do when you're preparing your home for a sale. A major problem with most homes is too much furniture.

Take a good, hard look at your property and ask yourself what you can live without. Your home will look a lot bigger and much neater. If you find you can't get rid of what buyers might consider "clutter," your agent may recommend you rent a small storage space while your home is being shown.



Regroup your furniture

It's a common misconception that furniture has to be placed against a wall. Position your furniture in groups towards the middle of the room but make sure to keep the traffic flow obvious.

Rooms will appear larger and far more user-friendly. Not everyone is experienced in interior design, but a great agent will have been in hundreds, if not thousands of homes, and will be able to make recommendations based on what is most popular in homes that are selling.



Repurpose redundant spaces

If you're using a room to store junk then why not turn it into something that adds value to your home? Simply placing a comfy chair and a lamp on a small table can create a cozy reading room, or hanging drapes and laying carpet in the basement can open up the space for many useful opportunities.

If you haven't sold a home in years, or perhaps even decades, you may have trouble thinking outside the box. Another reason a Realtor is a great investment.



Get the right light

The right lighting can make your home look warm and inviting. Aim for about 100 watts for 50 square feet and don't just have two light sources. Ideal room illumination will have ambient, task and accent lighting.

If you've been in your home for a while, there's a good chance you may not even notice low lighting. To you everything seems perfectly fine, but to a potential buyer, poor lighting can be a deal-breaker.



Make your home bigger

No, we're not talking about building an extension, but with some simple design tricks, you can make your home look bigger.

Paint adjacent rooms the same color to create the impression of a seamless space. You can also paint your walls the same color as your drapes to make your rooms look bigger than they really are.

A creative use of minimal space can often be a huge selling point for buyers on a budget, and most agents have seen creative solutions for lack of space.



Use neutral colors

Large spaces and living rooms, in particular, should be painted in neutral colors. Just remember that neutral means more than just beige. It can range from gentle blues and greens to honey and warm tan.

Once again, if decorating and interior design aren't your strengths, then it's important that you work with a professional who has considerable experience selling homes.



Use dark colors, too

It's perfectly okay to use darker colors in kitchens, bedrooms and powder rooms. Deep tones make spaces look more cozy and intimate, and sometimes even dramatic. But don't go over the top. Often just one dark wall will put an attractive accent on the rest of the room. Also, keep in mind that colors go in and out of fashion every few years. What was popular when you bought your home may be seen as "outdated" in today's market.



Rehang your artwork

Most homes will have their artwork hung at the same height around the room. But breaking up that line can add more expression to your paintings, prints, and pictures, and in turn, makes the surrounding space much more interesting.

It's also important to take into consideration that you want your home to be as appealing as possible to a wide variety of potential buyers. So, while you may be in love with that abstract painting you bought in the 80s, it may be a turn-off that can't be overlooked by some. Having an objective set of eyes appraise your décor can be an invaluable resource.



Don't forget the flowers

If you've seen a few staged homes then you'll have noticed they are almost always spruced with expensive bouquets of fresh flowers. But flowers from your own yard will do the job just as well and add the perfect, seasonal touch whichever time of the year you happen to be selling your home.

If done tastefully, you might even be able to save money with fake flowers. This is a simple trick that comes with the experience of selling a lot of homes.

When you work with a Realtor to sell your home, you'll also be walked through a checklist of items that you had never even considered.
Top Home Selling Checklist People Often Ignore
Despite the obvious advantages of getting a professional Realtor to help you sell your home, you might still decide to try and sell on your own.
If you're still not completely sold on using a Realtor have a look at our Home Selling Checklist and decide for yourself if you really want to put in all the time and effort, or if you'd rather enlist the help of an experienced Realtor.
Assess your reasons to sell
Work out how much a sale will cost
Figure out your selling strategy
Determine the value and selling price of your home
Market and advertise your property
Prep and stage your home
Organize showings and open houses
Review purchase offers
Negotiate and make counter offers
Get through escrow
Navigate the final closing and title transfer
Of course, this is only a short list and we could have gone on. Selling your house can be a complex process, which demands an enormous attention to detail.
Remember the goal is to sell your home for the best price you can get, and in the shortest reasonable time.
Do it yourself or get a Realtor? It's your call, but in the end you will likely sell your home for more money, and faster if you choose to go
with an expert
.
If you're looking for a Flower Mound Realtor (or have a home anywhere in the Dallas/Fort Worth area for that matter),
call experienced Flower Mound Realtor Elaine White at (972) 974-1375
to schedule a free home market evaluation today. Get a comprehensive market analysis using localized and up-to-date comparative data to make sure you're well informed of what your home is worth in today's market.